Upcoming Mini Sessions
Studio Minis
This is your one stop shop for ALL the upcoming mini sessions in studio.  Here, you can see each theme along with the dates it is offered and a link to book your session.  Sometimes, additional dates will be added (especially for very popular sessions) and you can see those when you click to book. 
As with all my studio sessions, access to the client closet is included in the price of the session.
Custom sessions are always available.  Message me to set up yours! 
How Mini Sessions Work
In case you aren't familiar with how my studio mini sessions work, let me explain.  I am obsessed with mini sessions and getting amazing photos of your adorable children.  I literally think about my  mini sessions all year and I look forward to designing each and every one of them.  I guarantee you, I am already thinking about next year and what I want to offer! 
Booking a mini session is super easy. You'll simply choose the theme you like the most (or a few of them if you can't decide), book your date and time, and let me take care of the rest!  I'm an expert at getting those adorable photos, even when you don't think I'm getting any good ones (there are always a few great ones!).
After your session, I'll be obsessing over your photos and getting them just right for you.  I adjust the color, lighting, exposure and so much more on each image individually.  This way, you are getting the very best image I can possibly give you, every single time.  I don't have a standard "fix-all" that I apply to each image.  Nope, that won't do at all!  I like to give each image the attention it deserves.  
I typically have your images ready within a week, but I try to get them to you as soon as possible.  You'll receive a link via email to your online gallery where you can create your favorites list, order the images that are included in your session fee, download additional images for purchase or even order heirloom quality prints.  It really couldn't be easier.  
So what are you waiting for?  Let's do this!  There's no time like the present to get those priceless moments preserved forever.  After all, once you blink, it's all gone.  
Linda Napoli is a family and children's photographer based in San Luis Obispo county.  She love photographing families, children and newborns.  Her Atascadero photography studio offers themed mini sessions as well as newborn session and even pet photography.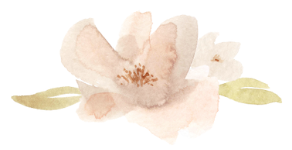 Why are family photos so important? Family photos are one of those things that everyone loves the idea of, but not everyone gets around to having them done. Life gets in the way and the ones we love might not be so enthusiastic about being in front of the camera. To...