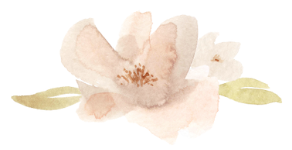 Family Photography
Family photos are a great way to celebrate everything that makes your family special…all of YOU!
Whether you're looking for something special to do as a family or wanting to have some amazing pictures to hang on your walls, family photo sessions are one of the very best investments you can make.  I don't know about you, but I know when I look back on pictures of my kids, I wonder where the time has gone.  It seems like just yesterday, I was running the bath for them and even changing their diapers!  Now, I've got two kids in middle school and I wonder how it went so fast.
My goal, as a family photographer, is to freeze time for you, so you can really appreciate the moment.  When I'm creating family videos, I slow down the moments so you can really see them.  I once had someone tell me that breakfast time with the family looks so much better in the photos and videos than it does in real life.  My reply was "It always looks this way.  I simply slowed it down so you can really see it."
And that's the magic of being a family photographer.  I get to show you the moments that mean the most to you in a way that allows you to really see them.  Capturing these moments is why I love family photography so very much.  Family is everything and celebrating it is a gift.
Together, we can make sure your amazing family memories are preserved for generations to come.
Scheduling a Family Photo Session
Family photo sessions can be scheduled online or by contacting me directly.
What To Expect During A Family Photo Session
Family photos are usually done in the evening, close to sunset, but different locations offer unique photo opportunities, so the ideal time for your family photos may change, depending on the location.  San Luis Obispo County offers an endless list of great locations, so if you need some recommendations, please feel free to ask.  I definitely have my favorite locations on the Central Coast.
Family photos typically take about 30 minutes, but we set aside at least an hour to allow for extra photos and some play time for the kids.  Families are always welcome to bring props or items they would like to be photographed with, but my goal it to photograph you and your family interacting with each other, so I recommend bringing as little as possible for your photo shoot.
My Approach To Family Photos
I love to capture the real moments between family members.  I typically get a mix of candid photos and posed portraits for your gallery, unless we're doing a lifestyle session.  I'll have you all smile at the camera for a few shots, but then I focus on capturing your relationship with each other.  I like to have the kids play with each other as well as Mom and Dad.  If we are in nature, it's fun to have the kids climb and jump and just be kids!  I love to capture the REAL moments when you are all interacting with each other.  The laughs, the smiles, the cuddles…it's all part of what makes your family so amazing and THAT'S what I want to preserve for you.  
Whenever possible, I like to get a little video footage of families as well.  When we have enough time (even just an extra 30 minutes), I love to create a short highlight video of your family.  It allows me to show you your amazing family in a new way.  I can slow time for just a bit, allowing you to savor the moments and see how truly special they are.  It's one of my favorite things to do!  
See more about full family videos.
Ready to book a family session?