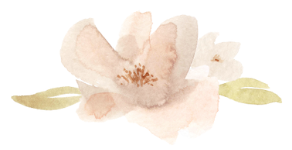 Newborn Photo Sessions
Newborns grow so very fast and before you know it, you have a two year old to chase around and you wonder what happened to the tiny little baby you had just yesterday.  That's why newborn photos are so amazing.  In those early days when you're tired and busy changing diapers, it can be easy to miss the little moments.  We forget the little details like the shape of their little nose or how tiny their feet were.  We forget how their skin was peeling or how just how blue their eyes were.
That's what makes newborn pictures so very needed.  These moments fly by so quickly, and I get to freeze them forever.  Plus, having babies in the studio is just about the best thing ever!  I mean, who doesn't want to snuggle a cute little newborn?
How Newborn Photo Sessions Work
It's best to schedule your newborn session before your baby is born.  We'll schedule the session on your due date (don't worry, we won't do the pictures then) and we'll adjust as needed.  After you get home from the hospital, we'll touch base and decide on a day that works well for you.  I typically photograph newborns about a week after they are born to make sure I can get all those adorable sleeping pictures.  If we wait much longer after the baby has been born, he or she might not be so inclined to sleep the way they will in that first week or two.
 Different Types Of Newborn Photo Sessions
I offer two types of newborn sessions to allow for different budgets and styles.  The first one is called a "Wrapped Session" and the baby stays wrapped for the entire session.  These sessions typically take up to an hour and the baby usually sleeps through the whole thing.  They love to be swaddled and they are very comfortable.  
The second type of session is the "Full Newborn Session" which is a mix of wrapped poses and unwrapped poses.  I usually start off with the wrapped poses as the baby gets really comfortable and happy being all wrapped up.  Then I get the details of the hands and feet as well as close up shots of their little nose and mouth.  Finally, I move on to the props where baby is sleeping, but their arms are out or they are sleeping on their hands.  These sessions can take 3-4 hours, so plan to be in the studio, hnging out with me for a while.
Ready to book a newborn session?
Easily book your session online or contact me directly to schedule your newborn photos.