Senior Photo Sessions
Senior Photos
It's that time of year again!  September is the deadline for most high schools when it comes to submitting a senior photo for the yearbook.  
This year, I've got several dates and locations for senior photos, but other dates and locations are always available upon request. 
Your $200 session fee will get you everything you need this year.  This includes a 30-45 minute session at a single location, 5 digital images, a custom album design and the option to purchase additional images or an album.  
What To Expect During Your Senior Photo Session
My approach to senior portraits is simple…let your personality shine!  Most seniors are a little shy at first, but as we get talking and moving, you'll feel comfortable and happy.  I focus on natural movements and getting genuine smiles from every one of my clients.  The best way to get a real smile is to HAVE FUN!
I don't typically get many stiff poses and fake smiles for your gallery.  Instead, I offer prompts that get you smiling, or walking, or even dancing!  
I promise you'll have fun and you won't even feel like it's a portrait session.  
Senior Photo Locations
This year, I have scheduled several different locations for senior photos.  That way, you can choose what works best for you and your personality.  
Shell Beach Tide Pools
The Shell Beach Tide Pools offer that beautiful beach setting without the crowds.  The cliffs that lead to the tide pools make a beautiful backdrop and you'll have a blast looking for crabs and sea anemones in the pools!
Jim Green Trail
The Jim Green Trail is one of those locations that is beautiful all year long.  This time of year, you'll get those beautiful golden hilsides with plenty of shade from the oak trees that line the trail.  An open field will offer you the scenic bacground while the tighter trail will allow for some fun ecploration. 
Atascadero City Hall and Downtown 
There aren't many buildings around here like the Atascadero City Hall.  It's absolutely gorgeous!  The new downtown buildings across from the City Hall are also a wonderful addition to the area and will offer you that urban feel without the crowds of Downtown San Luis Obispo.
San Miguel Mission
The San Miguel Mission is an incredible location that I could spend hours at!  The gian succulents outside the gates are the perfect backdrop for an historic and Southern California feel.  
San Luis Obispo Mission and Creek
The San Luis Obispo Mission and Creek area are popular spots for seniors.  This location offers the nature-feel of the creek and the urban feel of San Luis Obispo.  It's the perfect combination for those unsure of what setting is best.  
No matter what location you book, you're sure to love your photos and have fun while we get those smiles!  Click the link below to see the dates for each location.  
Linda Napoli is a family and children's photographer based in San Luis Obispo county.  She love photographing families, children and newborns.  Her Atascadero photography studio offers themed mini sessions as well as newborn session and even pet photography.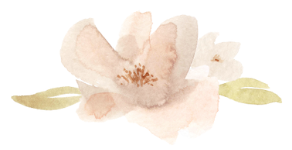 Why are family photos so important? Family photos are one of those things that everyone loves the idea of, but not everyone gets around to having them done. Life gets in the way and the ones we love might not be so enthusiastic about being in front of the camera. To...