Backdrops
The backdrops in the studio are updated frequently.  I have a few of my favorites that I keep around for much longer, but new ones come in all the time.  If you don't see a backdrop that fits with your vision for your photo session, let's chat!  I love adding new backgrounds in the studio.  
Everyday backdrops are great for any occasion.  Lots of families find a favorite backdrop for their session in this section.  They can easily be customized with additional props and by adding colorful elements that compliment the backdrop.  
Every backdrop in the "Everyday Backdrops" section will have additional set pieces added.  This not only helps to customize the set for your family, but it also helps the backdrop blend into reality.  Adding props in front of the backdrop helps create dimension and separation between you and the background.  
Don't worry, you don't need to decide what props will go where.  That's my job.  We'll chat about what you are looking for and I'll come up with a design that brings your vision to life.  
Cake smash sessions are so fun and I love to create the set pieces to go with each child's session.  These backdrops work well for many reasons.  The bright colors are perfect for those kids who have a style and like to embrace it.  
The solid color backdrops are perfect for those who want something unique.  It's a blank canvas that we get to style any way we want!  These are super fun for the creative type.  
All backdrops are paired with a coordinating floor that wipes clean in just a moment.  I woudn't have in any other way with cake smash sessions…because cake mixed with a one year old is desined to be messy.  And I love every second of it. 
Seasonal and Holiday Backdrops
Seasonal backdrops are all about celebrating the season and all it has to offer.  The most popular backdrops in this section are the Christmas ones and for good reason.  They really celebrate the joy of the season.  These are updated annually and I love to add new backdrops whenever I see one I love.  In fact, I have a habit of purchasing more backdrops than I can possibly use in a season.  Don't worry, it's a good problem to have…one I really love.  
I tend to get carried away with Christmas pictures and I can't narrow down the choices very far.  I usually limit it to six or seven different options, but you have no idea how difficult it is to narrow it down that far!  At any rate, theses sets are fun to put together and I look forward to them every year. 
Book a session online!
Ready to book a session for 2022?  It's easy to book online! 
Just click the button below to be taken to our booking page where you can select the date and time that works best for you.
Linda Napoli is a family and children's photographer based in San Luis Obispo county.  She love photographing families, children and newborns.  Her Atascadero photography studio offers themed mini sessions as well as newborn session and even pet photography.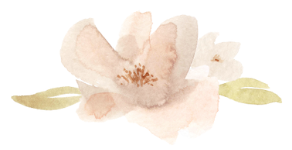 Why are family photos so important? Family photos are one of those things that everyone loves the idea of, but not everyone gets around to having them done. Life gets in the way and the ones we love might not be so enthusiastic about being in front of the camera. To...