Easter Mini Sessions
Easter Themed Mini Sessions
Easter is such a fun time in the studio! Spring is in the air and the kids are finally able to play outside again. It brings such a happy energy to any photo session. There are many beautiful locations in San Luis Obispo county for a family photo session, but I like to keep the Easter mini sessions in the studio.
I've got tons of fun props in the studio like a cracked egg for little ones to sit in, mini beds, mini bathtubs, pastel eggs, carrots, several fun backdrops, and so much more. It's fun to just look through all the props and choose your favorites!
Most of the themed sets for a mini session are designed for children, but we can almost always fit mom and dad in for a few of the photos.
My goal as a family photographer is to get your the images you will love and cherish forever. I want every family to have beautiful photos hanging on their walls. I want every photo to bring a smile to your face and cause happy memories to come flooding back. Getting to document these moments in your child's life is what I love to do!
As one of the only children's photography studios in San Luis Obispo county, I love to be able to offer a different mini session for each season. I love creating an environment where families can feel welcome and have fun while getting their photos taken. And let me tell you…we have FUN!
This year, I have two Easter mini sessions and you can choose which one you would like.  One is a little more minimal as far as the props go and the other is more full of color and vibrant for those that prefer that style.  
Client Closet
Every photo session and mini session comes with access to my client closet, so you don't even need to go shopping for the perfect outfit (it's still fun to do, so feel free to shop away!). The best part is that you will never, ever pay for an image that you don't absolutely love.
All of your images are printed on the highest quality paper with the best inks in the industry. The photos you receive are heirloom quality and will last for generations. Every product I offer in the studio is printed in the USA. The heirloom album is guaranteed for life. Every session is hand edited and customized to your needs
Reveal Session
If you've never experienced our reveal sessions, you're in for a treat! Reveal sessions are when you come back to the studio a week or so after your session to see your images for the first time. You'll get to see them on the big screen and in print as well as decide on any images you would like to take home with you that day.
Reveal sessions are a great chance to invite your whole family to see your photos. Grandparents love to come to the studio to see the photos of their grandchildren. I love to see their faces light up when they see the big screen filled with the people they love. It's an amazing thing to witness.
Book a session online!
Ready to book a session for 2022?  It's easy to book inline!  Just click the button below to be taken to our booking page where you can select the date and time that works best for you.
Contact me to schedule your custom session!
I'd love to chat with you about what you are looking for in a mini session.  Creating custom sets for my clients is always fun and being able to bring your vision to life is absolutely amazing.  Contact me to chat about what you are dreaming of!  Let's make it happen.  
Linda Napoli is a family and children's photographer based in San Luis Obispo county.  She love photographing families, children and newborns.  Her Atascadero photography studio offers themed mini sessions as well as newborn session and even pet photography.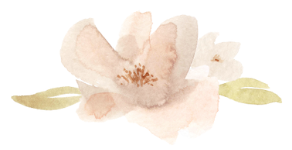 Christmas Cuddles Mini Sessions This Christmas bed is a new set in the studio this year and I could not be more thrilled with it! I am in love with these photo shoots and I just know you all are going to love them too! These sessions are super fun and great for the...