Fall Family Sessions
Family Mini Sessions
Fall is a great time for family photos! Professional family portraits are always worth doing and are a lot of fun!
Every year, I get to explore the Central Coast and find fun locations for family photo sessions. Each year is a little different, but I've found some great places in Pismo Beach, San Luis Obispo, Avila Beach, Paso Robles and even all the way up to San Miguel. I love to explore new places and find spots my clients will love, offering a wonderful experience for everyone involved.
Family Photo Locations
Since San Luis Obispo county offers so many amazing mini session locations, I can't choose them all. I can, however, alternate the locations from year to year. This year, I'll be heading to some family favorites as well some new places. Laguna Lake and Shell Beach will be new this year and the Jim Green Trail is a trusted favorite that's here to stay.
Laguna Lake Open Space
The Laguna Lake Open Space is a great location for family photos, especially if you want to bring your furry family members along. Sessions at this park offer great views of the lake itself as well as open, grassy areas, tree-lined paths and the amazing San Luis Obispo hills in the background.
Shell Beach
There's this great, little-known beach in Shell Beach that offers the cliffs, sand and waves in an amazing combination of everything good about the beach. There are several alcoves that, at low tide, offer access to cozy locations perfect for family photos. It's one of my favorite places to take my own kids when we need a day away.
Jim Green Trail
I've been photographing families at the Jim Green Trail for several years now and it never disappoints. The trail looks amazing no matter what time of year it is and is an easy hike for little ones. You can even bring a stroller for easier access. The abundant tree coverage at the Jim Green Trail makes it easy to get great pictures no matter what time of day it is. This is probably my favorite location in Atascadero.
San Miguel Mission
The San Miguel Mission is another family favorite in North County. The grounds at the mission are perfect for family photography and your entire session can take place outside mission walls. This means that we won't disturb mass or any other event that might be going on at the mission, allowing you more time for your session.
Pismo Beach Butterfly Grove
The Monarch Butterfly Grove in Pismo Beach is also great for fall family mini sessions. The trail winds through the eucalyptus trees, over the creek, past a small campground and onto the dunes that overlook the ocean. Mini sessions here offer many different settings in a short amount of time, but can be a little more walking than little ones might be up for.
How Fall Family Photo Sessions Work
Every one of my family sessions includes a reveal session in my Atascadero studio. At the reveal session, you'll get to see your photos for the first time in the studio while surrounded by loved ones and friends and anyone you would like to invite to your reveal. We'll schedule a time that works for everyone and you'll absolutely love the experience! This reveal session is one of the things that sets the Little Magnolia studio apart from all the other studios on the Central Coast. Everyone who has come for their reveal session has had a blast and I can't wait for you and your family to experience it too!
At the reveal session, you'll be able to choose the prints you would like, order an album, order any gifts for the holidays and use your print credit on any products you order. You'll be able to view all of your pictures in an online gallery after the reveal session.
Do you have your own ideas for family photos? I LOVE it when my clients have ideas to share! When planning your fall photos, I would love to take into consideration any inspiration you have for location, poses, props or anything else. After all, these are YOUR pictures! Plus, we're bound to make a great team when we both strive for the same thing…amazing pictures of your beautiful family.
Book a session online!
Ready to book a session for 2022?  It's easy to book online! 
Just click the button below to be taken to our booking page where you can select the date and time that works best for you.
Linda Napoli is a family and children's photographer based in San Luis Obispo county.  She love photographing families, children and newborns.  Her Atascadero photography studio offers themed mini sessions as well as newborn session and even pet photography.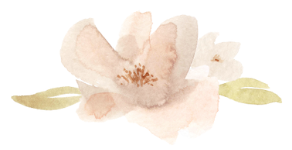 Why are family photos so important? Family photos are one of those things that everyone loves the idea of, but not everyone gets around to having them done. Life gets in the way and the ones we love might not be so enthusiastic about being in front of the camera. To...