Getting Great Fall Photos
Fall is this magical time of year. The pumpkin spice lattes are finally here and fall decorations are available in every store you enter. We have this feeling that the weather is starting to cool, even though it's only getting hotter. We want to bundle up and sip our lattes by a nice warm fire. Never mind that it's 102 degrees outside. No, that's beside the point. It's fall! It's supposed to be sweater weather!

This year, let's embrace the heat and focus on getting some great fall photos of the kids. With all the fun activities, there are countless opportunities for pictures. I'll share some tips about how you can improve your own pictures and ideas for ways to capture those real smiles.
Pumpkin Patch
If you're planning a trip to the pumpkin patch this year, be sure to take lots of photos. There are tons of opportunities at a pumpkin patch to get those great fall photos of your kids, especially if they're little.

Pumpkins are pretty darn tough and can easily handle little ones sitting on them. In fact, most pumpkin patches have an area already set up for photos, so all you need to do is get your phone ready.

Rather than standing to get the photo, squat down so your camera lens (or phone) is eye level with your child. Now, it's time to get silly. Play peek-a-boo behind the camera. If that doesn't work, ask your child why all the pumpkins are purple. Act chocked when they tell you they aren't purple. The idea is just to get them to smile…a real smile.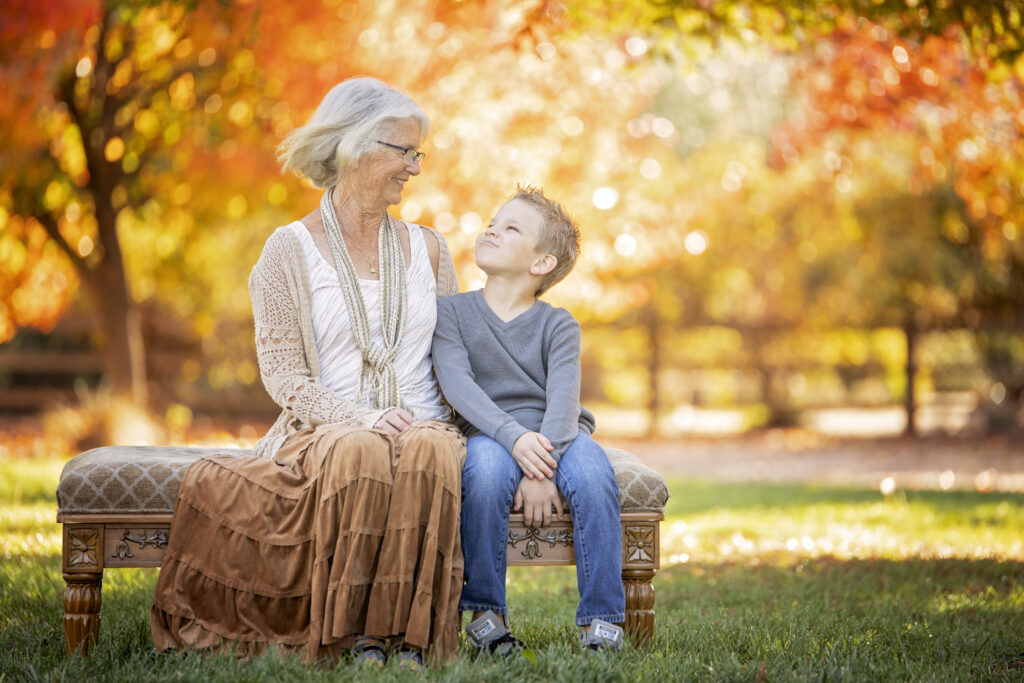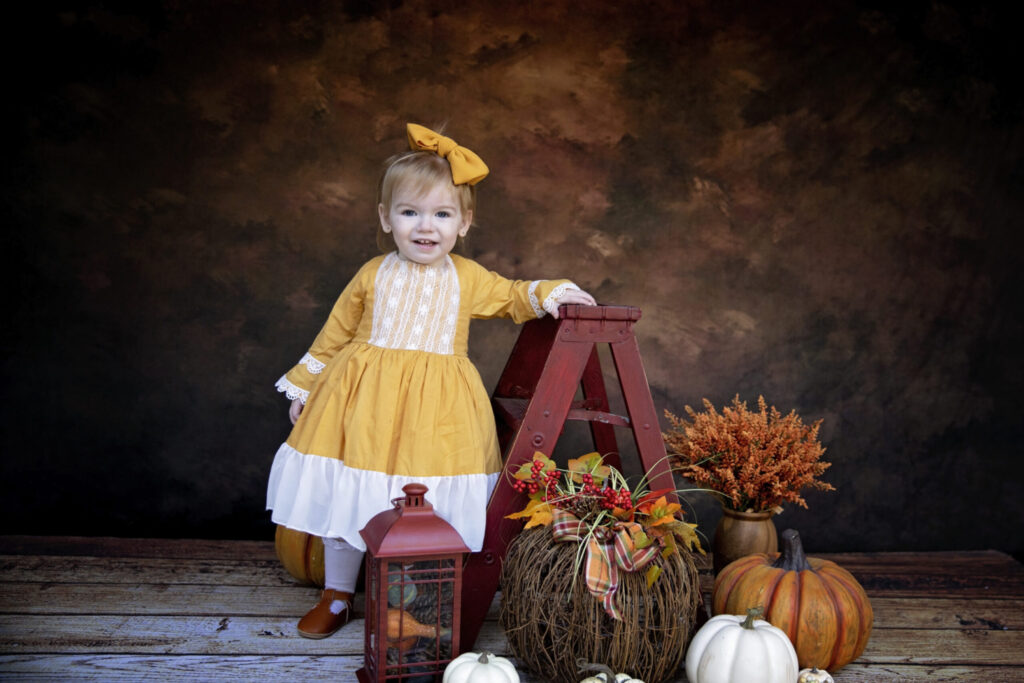 Mazes
Another fun activity for kids in the fall is a corn or hay maze. Go through the maze with your kids and play a game of hide and seek. Have your kids come find you and have your camera ready. When they find you, they'll be having a ton of fun and you'll be ready to capture those adorable laughter smiles.

These are the pictures that you'll look back on later and you'll almost be able to hear the squeals of joy you heard when they found you.

You can chase them through the maze to get some giggles from them or have them chase you. Just be sure to have your camera ready and at their eye level.
Fall Leaves
I like to think most of us have fond memories of playing in a giant pile of leaves that were just raked up. Maybe a few of us remember this anyway. I love to do this for my kids and the dogs always jump in too! This year, rake up all those leaves and let your kids run wild.

Of course, have your camera or phone ready to take a ton of pictures. The one thing that always gets smiles is having them take as many leaves as they can and toss them up in the air. Even older kids smile for this one. There's just something fun about tossing leaves in the air and having them rain down on you.
The Easiest Way To Get Great Fall Photos…
When you look back on your fall photos, you might notice one thing that's missing. You! Your kids will be able to look back on the photos and remember the day, but you won't be in the pictures!

So the very easiest way for you to get great fall photos is to hire a photographer. If they'll get a little video coverage for you too, that's even better. These moments are worth recording…with you in them. I promise, your kids will thank you later. They don't care if your hair was perfect. They don't care if your outfits matched. But they do care if you are in the pictures with them. IT's worth the investment, I promise.
Brookshire Farms
My kids have fun here every year. I recommend this local farm.
Why you should have your family photos done in the fall.
Add context to your column. Help visitors understand the value they can get from your products and services.
Why family photos are important.
It's more than just a picture in a box. It's your whole life!