Home Newborn Photos
Home newborn photos offer a different aesthetic than studio sessions. In-home newborn photo session are often much more candid and show the home environment in a way that studio photos simply can't do. Studio sessions typically involve a lot of props, wraps and a selection of settings for the baby to be photographed in.
Home sessions typically require no setup or preparation at all. The photographer simply shows up at your house and photographs the baby using existing light and whatever fun items you might have in the home.
Both ways are wonderful and capture the tiny details of your newborn in a way that is not possible as the baby gets older. Because babies change so much and grow so quickly, it's important to have newborn photos done within the first two weeks. After that, their sleep patterns change and they can become less content with the frequent movement during a photo session.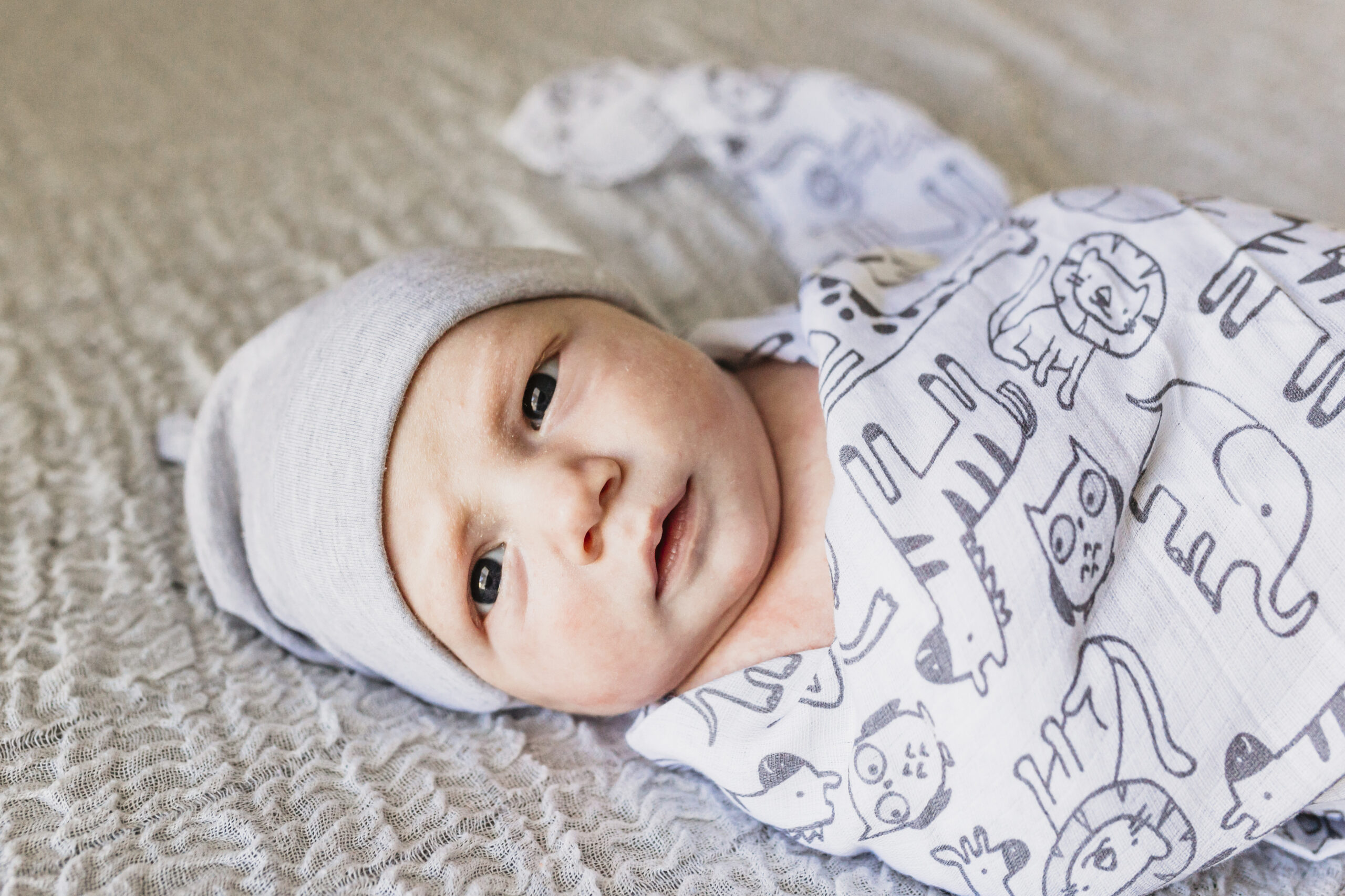 READY TO SCHEDULE YOUR NEWBORN SESSION?
Book Online
Looking for more information? See our What To Expect During Your Newborn Photo Session post.
For more tips on what to expect from your newborn, visit https://www.whattoexpect.com/first-year/