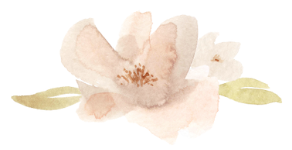 San Luis Obispo Family and Newborn Photographer
For Busy Families Who Want To
Preserve Amazing Memories
We forget how little they were.  At Little Magnolia, we help you get pictures on your walls so you never forget how amazing your family really is!
Family is EVERYTHING!
It's hectic, crazy and wonderful all at the same time.
I'm here to capture all these tiny memories so you can look back on them with happy tears in 20 years, or 30 years, or even 50!
Making memories happens every day.
Preserving those memories for a lifetime is what I specialize in!
Being a family and newborn photographer is just about the best job ever!  I get to help families create priceless heirlooms for future generations and I really can't imagine a feeling better than when I see families love their pictures as much as I do.  I can't wait to work with your family and capture the joy and love between you.
Why I love newborn and family photography
Family photography is one of those things that we all know is important, but finding the time to schedule a family photos is difficult.  Getting the entire family photo- ready and out the door in time is even harder.  I get it!  I struggle with the exact same things! 
Here's the thing…once today is gone, it's gone forever.  We can never get it back.  We can never relive the moments of today.  By the time tomorrow comes, the kids have grow and the memories have started to fade.
Just the thought of this saddens me.  But it's also the reason I love being a photographer so much!  I have this magic super power where I can freeze time and bring back fading memories.  I can even help your grandkids go back in time to before they were even born!  Pretty cool, right? It really is. 
You know that feeling you get when you see pictures of your mom when she was a toddler?  Don't you just love that warm and fuzzy feeling you get when you look at your grandparents' black and white wedding pictures?  THAT'S the magic of photography. 
Only a photo can make you feel that way.  And only a photo can freeze a moment and allow others to see your memories.  Family photos can do that for you!
Family photos aren't something that you will enjoy for a few days and never think about again.  They are a gift that will be treasured for generations to come.  Family photos are EVERYTHING because family is EVERYTHING. 
Hiring a professional photographer is an investment, but I guarantee, it's an investment worth making.  Finding the right family photographer will make it easy and you'll have fun!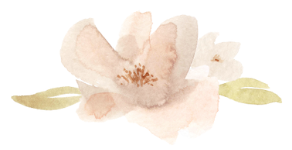 Specializing in Newborn Photography and Maternity Sessions in San Luis Obispo County
Your newborn is unique and your newborn photos should be unique too.  Every newborn photo session is customized for your baby and just like no two babies are alike, no two photo sessions are the same.  My newborn photography studio is designed with your baby in mind. 
Conveniently located in northern San Luis Obispo county, the studio offers a wide range of newborn photography props for you to choose from.
You may choose to have some family portraits incorporated in your newborn photo shoot or we can keep the session to just the baby (I'll recruit just your hands for a few photos!).  The studio is a great place to come and relax for a bit, while I do all the work.  Some parents love to be in the photos and others just relax on the sofa and even take a nap in the studio during their newborn's photo session.
Maternity sessions are a wonderful way to start your family portrait journey and the there's really no better place than on the Central Coast! You'll have some gorgeous photos from your maternity and newborn sessions to put up on your walls. 
Newborn photography sessions are definitely not something you want to skip.  Newborns grow so fast and when you look back on the pictures just a few weeks later, you'll love how tiny they were.  These moments are priceless!
– LATEST NEWBORN SESSIONS –
Newborn Photos Through The First Year Many parents ask me how often they should have their baby's pictures done and I'm here to talk about all your options for the first year. Here, I'll answer some of the most common questions people have and let you decide what's...
read more
Central Coast Newborn Photographer
Linda Napoli is a newborn photographer and family portrait photographer located on California's Central Coast.  Based in San Luis Obispo county, she specializes in family photography, newborn photo sessions and maternity pictures. 
As a trained newborn photographer, she knows how to get the pictures you will treasure for a lifetime while keeping your baby safe at all times.  Her gentle and creative approach to newborn photography will put you at ease and ensure that you will have the amazing photographs you have always dreamed of.
San Luis Obispo Family Photographer
Family photos don't have to be boring and generic!  My goal as a family portrait photographer is to capture all the little things that make your family YOUR family.  There are so many little things about your kids that make their personality what it is.  When I spend time with your family during your family session or mini session, I get to know everyone a little and can focus on all the things that make your family unique.
During mini sessions, we play a lot and get those big smiles from the little ones.  At family portrait sessions, I love to give the kids some time to just play in the environment as well as plenty of interaction with Mom and Dad. 
Senior photos are all about what your senior loves to do…bring that guitar or those drumsticks! 
Maternity photos are all about celebrating the two of you on your new journey and that adorable baby bump that will soon be gone.
Family photos should be fun and I do everything I can to make sure you and your family have a great time during the entire session, no matter how long we get to spend together.  From Paso Robles to Pismo Beach and Arroyo Grande to San Luis Obispo, we always find a great location and have tons of fun!  I can't wait for you to experience a fun-filled family photo session.