I love adding new sets for the holidays and Easter is no different. When I saw this adorable chocolate Easter bunny backdrop, I knew it was the perfect addition to the studio. Finding extra props to go with it would be a breeze! Chocolate Easter bunnies are EVERYWHERE in the spring!

I love the bright, clean feel of this set and Mallory did AMAZING at being the perfect little model for this photo session. I am so excited to share these images with you.
Easter Mini Session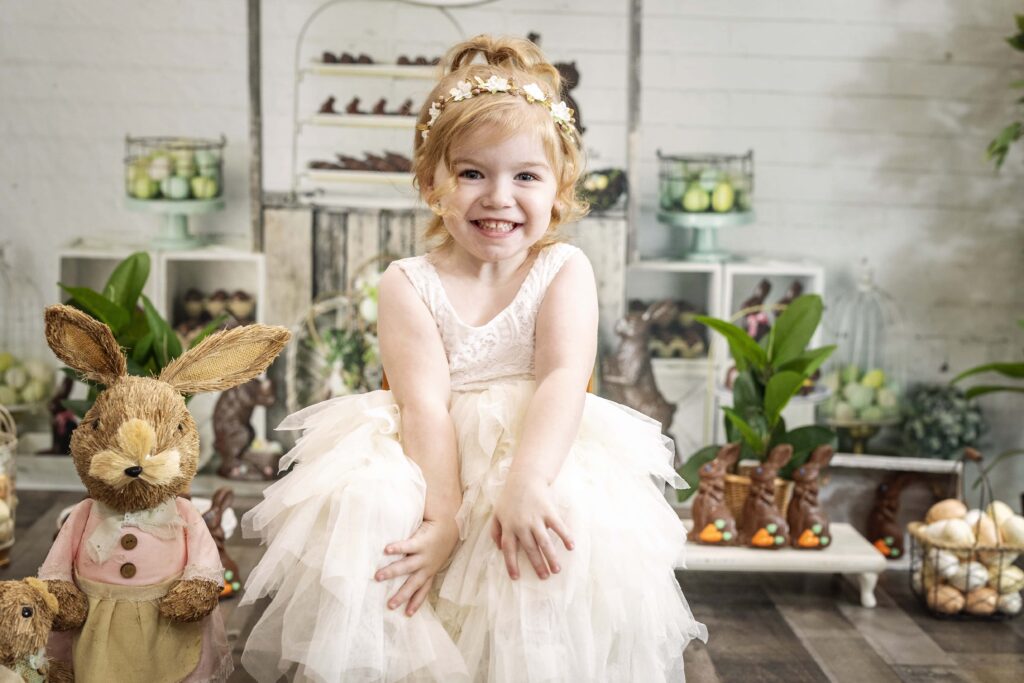 All Easter mini sessions are done in my Atascadero photography studio. My children's studio is the perfect space to bring the whole family for photos or just to watch the kiddos explore and have fun. I like to let kids play and interact with the props in my studio. This helps them not only have a little fun, but also feel more comfortable and welcome in a new place.
Peek-a-boo is a popular game for me to play from behind my camera and once the kids get a little used to me, it almost always brings smiles and leads to silliness, which is exactly what I want! For this chocolate Easter bunny session, we played peek-a-boo, sang songs, got some wiggles out and danced a little. Each kiddo is different and finding what works for your child is part of what I love.
See more sessions in the studio…
For some fun Easter crafts to do with your kids, check out https://modpodgerocksblog.com/easter-crafts-for-kids/
Looking for Easter Mini Sessions?
Book Your Spot
Linda Napoli is the owner and lead photographer at Little Magnolia Photography Studio. The Studio is located in Atascadero, California right off the 101 freeway. As one of the only children's photography studios on the Central Coast, Little Magnolia Photography Studio strives to give every client the best possible experience. Come see for yourself!