Memphis is turning 2! I can't believe how fast the time has gone for this little cutie. It really seems like it's just been a few months since I saw him for his newborn session. Now, he's practically all grown up and looking as handsome as ever!
When Mom called me to set up his birthday session, we tossed around a few ideas. I though of a dinosaur theme or aviator or even nautical influences, but none of them felt just right. Then she asked about Toy Story. I let her know that Toy Story toys aren't in my prop inventory, but she assured me that she had plenty. Boy, was she right!
Later that week, she came by to drop off some toys so I could get everything set up. As I was setting up, I loved the idea more and more. By the time I was done getting everything just so, I was in love. I cut out the clouds by hand and added them to the backdrop to make it look like the wallpaper from the movie. A few little items for Memphis to sit in or on were all that was needed. We also decided to do our best to contain him, since he was not likely to sit for long.
I think it worked out perfectly! What do you think?
Toy Story Birthday Photos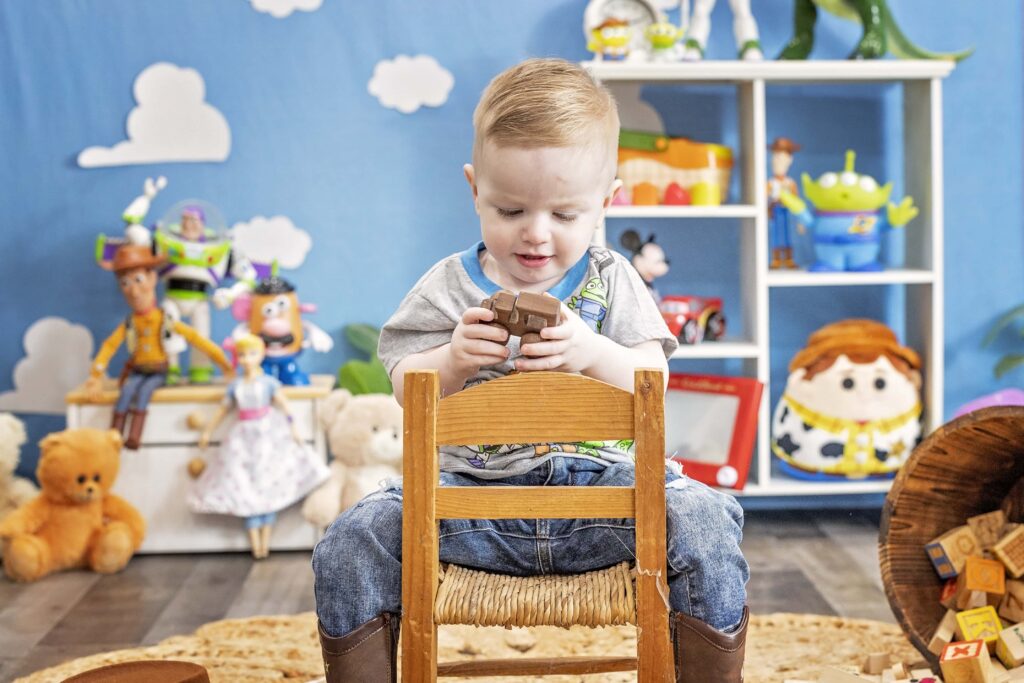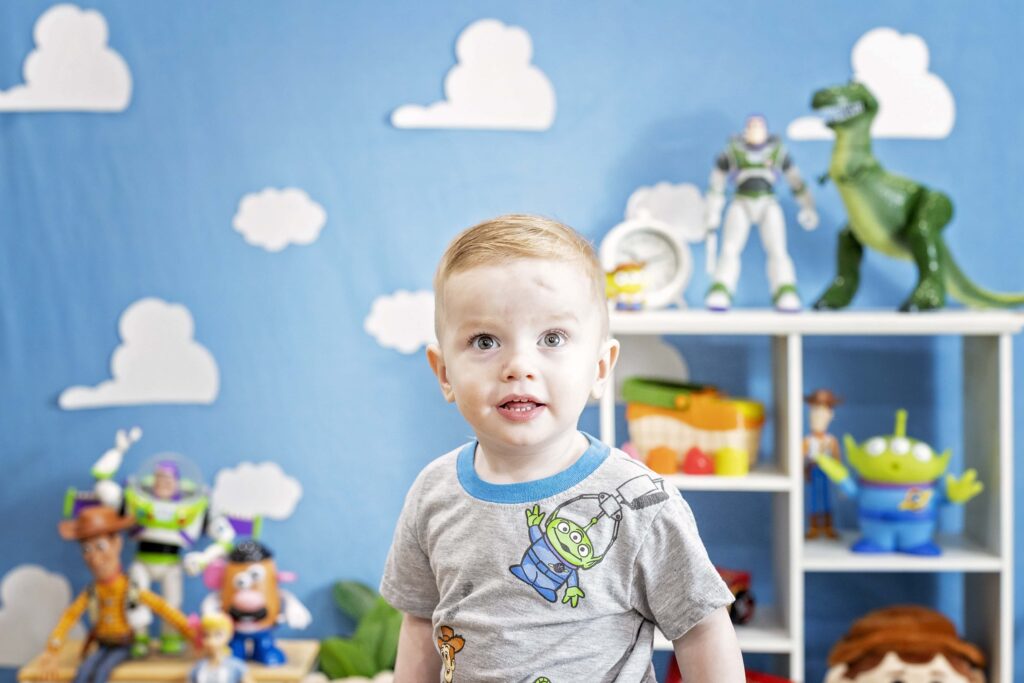 For amazing cake smash cakes, try https://christinescakecreations.com/